15% off everything, all weekend long!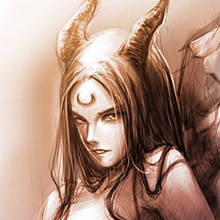 Eugene Marasigan
Currently working as Concept Artist/Illustrator. Been drawing since I was a kid. Drawing, making illustrations is really my passion. Influenced by mangakas, dark artists and dark fantasy illustrators.
Description
Gallery-quality acrylic prints feature a glossy acrylic block over the top of each print. Precision cut and beautifully produced. Hanging hardware is included making your acrylic print ready to display.
Also available as:
You may also enjoy: