Free worldwide shipping on orders over 25 USD and 10% off now through Sunday!
From The Artist
Paul Atreides summons the great sandworm, Shai-Hulud.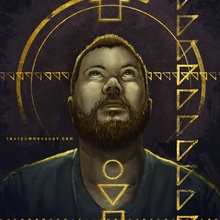 Eric Summers
ThatSummersGuy in 3D: Designer. Drawer. [email protected]$$. Now with Smell-O-Vision!
Description
This is a gallery-quality giclée art print on 100% cotton rag archival paper, printed with archival inks. Each art print is listed by sheet size and features a minimum one-inch border.
Tags
digital
art
dune
frank
sandworm
paul
atreides
arrakis
herbert
shaihulud
Also available as:
You may also enjoy: