15% off everything, all weekend long!
From The Artist
Prais his with instruments, the disciples and christ sang a hymn in the upper room on passover night.

The words in the middle are phonecian hebrew for "Praise Ahayah"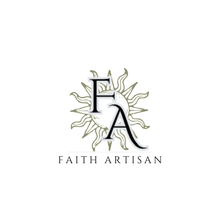 Faith Alexander
I am a fine artist who enjoys painting cultural and religious art, mostly inspired by my Hebrew heritage. I been painting for 10 years as a self taught artist. Simply you can only expect art expressing my beliefs and admiration for my Creator(Power, God) and my nation of people.

✍🏿 Art never for resale, copy, reproduction or recoloring. Repost only upon consent. [email protected] /B.I.

Qam Yasharala
Description
Gallery-quality acrylic prints feature a glossy acrylic block over the top of each print. Precision cut and beautifully produced. Hanging hardware is included making your acrylic print ready to display.
Also available as:
You may also enjoy: