Free worldwide shipping on orders over 35 USD now through Nov. 1!
Eohippus angustidens with aquamarine by Alisa B.
From The Artist
A representation of Eohippus angustidens, a small equid ungulate (early horse ancestor) from the Early Eocene about 50 – 56 million years ago, with aquamarine (the official state gemstone of Colorado, one of the places where fossils of E. angustidens have been found). I used skeletal/other artists' reconstructions of the extinct animal as reference.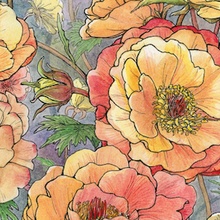 Alisa B.
Traditional & digital artist from Canada inspired by nature; loves crows, flowers, fantasy, science and biology
Description
This is a gallery-quality giclée art print on 100% cotton rag archival paper, printed with archival inks. Each art print is listed by sheet size and features a minimum one-inch border.
Tags
paleontology
crystals
aquamarine
biology
gemstone
eohippus
extinct animal
horse evolution
science art
eohippus angustidens
Also available as:
You may also enjoy: