Free worldwide shipping on orders over 35 USD!
From The Artist
BECOME A PATRON AND GET A 25% DISCOUNT ON MY ARTWORK PRINTS: ► www.patreon.com/iampylot

"At this point I realized what was happening; I was about to watch a brawl between Locke and Caine in an environment where they have the freedom to beat the shit out of each other without causing mass damage and chaos to their surroundings. In an instant it went from dead silence to complete chaos..."

► www.iampylot.com/duel

---

► Art by Yakovlev Art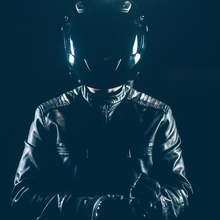 PYLOT
Created in 2015, Pylot (http://www.iampylot.com) is a project inspired by music, film and various art styles from the 80's. It's focus is to provide original music whilst engaging listeners in a compelling story where the music serves as the soundtrack.

With no strict release schedule, this story unfolds periodically in the form of 'journal entries' using a graphic novel type format on my website. With each release I also publish an original song and original artwork illustrated by Mike Yakovlev (http://www.myakovlev.com), the prints of which can be purchased right here.

Description
Gallery-quality canvas prints on a smooth white archival canvas. Each canvas is hand cut and wrapped, featuring a 1.5" white edge. Hanging hardware is included making your canvas ready to display.
Also available as:
You may also enjoy: