15% off everything, all weekend long!
From The Artist
Full page print from 5 Worlds Book 4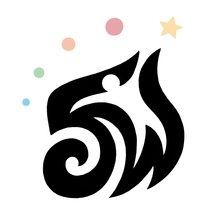 5 Worlds
5 WORLDS is a graphic novel series available everywhere books are sold. 5 WORLDS is the creation of a 5 person team made of MARK SIEGEL, ALEXIS SIEGEL, MATT ROCKEFELLER, XANTHE BOUMA, and BOYA SUN.

5W1: THE SAND WARRIOR
5W2: THE COBALT PRINCE
5W3: THE RED MAZE
5W4: THE AMBER ANTHEM (out 5.12.2020)
5W5: THE EMERALD GATE (out 5.5.2021)
Description
Gallery-quality acrylic prints feature a glossy acrylic block over the top of each print. Precision cut and beautifully produced. Hanging hardware is included making your acrylic print ready to display.
Tags
5worlds
Also available as:
You may also enjoy: