Free worldwide shipping on orders over 35 USD now through March 31!
Pick A Phone Model
$35.00

$35.00

$35.00

$35.00

$35.00

$35.00

$35.00

$35.00

$35.00

$35.00

$35.00

$35.00

$35.00

$35.00

$35.00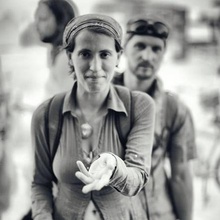 Willa Applegate
Welcome to my inprnt page! This is the art of Anna Mantheakis, also known by my artist-alter-ego-pseudonym Willa Applegate.

I am an artist and a scientist all rolled into one. I take inspiration from nature and dreams. Wine is my profession, art is... well, not a hobby. Much more than a hobby. It is a passion, an irresistible impulse, a worldview, and a way of life. I get lost in my sketch pad for hours. When I have a good idea, it utterly possesses me for days until I have the time to put it down on paper. Art ...
Description
Protect your phone with this slim profile case. The impact resistant hard shell covers the back and sides, while the lay-flat feature protects the front of your device by extending the bezel above the screen.
Tags
cats
illustration
drawing
surrealism
surreal
lynx
Also available as:
You may also enjoy: