Free worldwide shipping on orders over 35 USD!
From The Artist
Venat'itores, the hunter's city. One of the last and truly safe havens for humans. One reason in particular being a giant dragon, who's name has long been forgotten, looms over the city. Some claim the hunters tamed the titan to guard the city, while others swear it was the dragon itself that erected the city in the first place. None are certain. All travelers, and refugees are welcome, if they're able to brave the treacherous landscape of mountain steppes. Once the newcomers are assimilated to their new lives, all must do their part for the city and its people. Those unable to pull their weight are wrangled and forced to undergo the hunter's trials.
"If you cannot find your place in Venat'itores, we shall find it for you."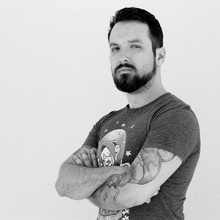 Logan Feliciano
Hello,
I'm a Concept Artist and Illustrator working in the entertainment industry. Thanks for dropping by!
Description
This is a gallery-quality giclée art print on 100% cotton rag archival paper, printed with archival inks. Each art print is listed by sheet size and features a minimum one-inch border.
Tags
fantasy
illustration
gothic
digital
horror
magic
architecture
art
sunset
painting
dragon
city
story
mountain
tower
hunter
lovecraftian
logan
inspired
trials
Also available as:
You may also enjoy: