Free worldwide shipping on orders over 35 USD!
$15.00

$20.00

$40.00

$80.00
From The Artist
Most hunters choose the profession out of necessity, it's not something most grow up pursuing; those that do are rare, and rather exceptional at their craft. Venandis Foltiik, is one such human being. From the day she could pick up a blade, it was as if she found her true self. After completing the hunters trials and being unleashed into the world a honed weapon, Venandis gave the monsters a reason to fear the night.
" I kill to live, and live to kill." -Venandis, The Feral.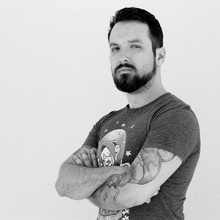 Logan Feliciano
Hello,
I'm a Concept Artist and Illustrator working in the entertainment industry. Thanks for dropping by!
Description
This is a gallery-quality giclée art print on 100% cotton rag archival paper, printed with archival inks. Each art print is listed by sheet size and features a minimum one-inch border.
Tags
fantasy
illustration
digital
horror
magic
art
character
painting
story
badass
hunter
lovecraftian
logan
eldritch
inspired
Also available as:
You may also enjoy: