Free worldwide shipping on orders over 35 USD!
From The Artist
Be it human or beast, the land of Purgareth sees its fair share of bloodshed. Ry'lcanisubyth, the Soul Hound, as if ushered in at the red moon's decree, manifests to gather the many souls and ferry them to whatever fate awaits them in the great beyond. It has never shown to be hostile toward either man or beast. However, if any living thing were to pass through its ethereal-like form, their soul would be compelled to leave its vessel and accompany the countless others within the great behemoth. Reports of towns with lifeless townsfolk, seemingly dead with no signs of a beastly incursion, are likely the result of Ry'lcanisubyth.

"The great hound howls and rends the souls from their slumber." -Prophet Cassius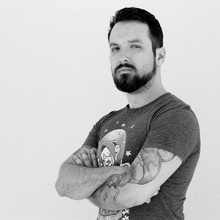 Logan Feliciano
Hello,
I'm a Concept Artist and Illustrator working in the entertainment industry. Thanks for dropping by!
Description
This is a gallery-quality giclée art print on 100% cotton rag archival paper, printed with archival inks. Each art print is listed by sheet size and features a minimum one-inch border.
Tags
fantasy
god
red
illustration
horror
magic
art
digital art
painting
moon
creature
horns
photoshop
story
digital painting
giant
creature design
hound
gods
fantasy art
lovecraftian
logan
eldritch
specter
souls
nightmarefuel
purgareth
Also available as:
You may also enjoy: