Free worldwide shipping on orders over 35 USD!
From The Artist
Màt'ergenu, The Life Spinner. From deep within the depths of worlds unheard and unspeakable, all manner of beast and dark incarnations spawn forth to plague humanity. But, they are not born like you. They are molded, sculpted into existence, painfully. With her very being, Màt'ergenu endlessly creates monsters and abominations in an effort to recreate her child, now lost to the abyss. "There can not be growth, without pain, nor life without death."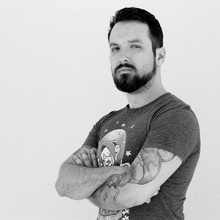 Logan Feliciano
Hello,
I'm a Concept Artist and Illustrator working in the entertainment industry. Thanks for dropping by!
Description
This is a gallery-quality giclée art print on 100% cotton rag archival paper, printed with archival inks. Each art print is listed by sheet size and features a minimum one-inch border.
Tags
fantasy
mother
illustration
digital
horror
magic
art
monster
life
lovecraftian
logan
eldritch
abomination
digitalart
spinner
Also available as:
You may also enjoy: