$15.00

$20.00

$40.00

$80.00
From The Artist
Custapor, is one of the bravest and deadliest of the 5 archangels. Though she never leaves her post, her reputation is known far and wide. Before she held the gates, she was a member of the Vanguard for 2000 years, killing all manner of foul creature. She even single handedly stopped Latros-isith, The Gateway, from leveling an entire city. It was with that act, the archangels welcomed her into the fold and gave her the Title of Gatekeeper. Along with her companion Sirgiit, they tirelessly patrol the entrance to Nirvana.

"State your business here human, and speak quickly, my pet has less patience then I do." Custapor, Gatekeeper to Nirvana.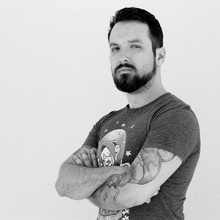 Logan Feliciano
Hello,
I'm a Concept Artist and Illustrator working in the entertainment industry. Thanks for dropping by!
Description
This is a gallery-quality giclée art print on 100% cotton rag archival paper, printed with archival inks. Each art print is listed by sheet size and features a minimum one-inch border.
Tags
fantasy
wings
illustration
digital
magic
painting
tiger
creature
angel
story
nirvana
logan
paradise
inspired
gatekeeper