From The Artist
Adeliael, appointed as the first of the archangels, and magistrate to Purgareth. For thousands of years, with her companion Prim'Asutan at her side, she has fought against the constant hordes of grotesque creatures that seemingly flood the lands. Her flamberge, imbibed with the flames of Nirvana, was rumored to have permanently scarred Devorbisyth, returning it to its slumber, and halting the end of times. Throughout her immortal existence she has seen countless victories and near death defeats, but despite all her power, Adeliael cannot protect every defenseless life of the humans she swore to protect.

" I was told I was the first being. However at my creation I recall the first thing I saw were sun-like slit eyes."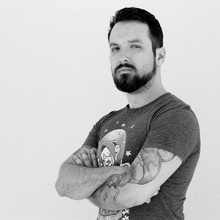 Logan Feliciano
Hello,
I'm a Concept Artist and Illustrator working in the entertainment industry. Thanks for dropping by!
Description
This is a gallery-quality giclée art print on 100% cotton rag archival paper, printed with archival inks. Each art print is listed by sheet size and features a minimum one-inch border.
Tags
fantasy
wings
digital
warrior
horror
magic
art
character
design
painting
sword
cat
angel
story
creature design
nirvana
gods
fantasy art
lovecraftian
logan
purgareth
rectitude
eldrtich horror
flamberge