Free worldwide shipping on orders over 35 USD now through March 31!
Pick A Phone Model
$35.00

$35.00

$35.00

$35.00

$35.00

$35.00

$35.00

$35.00

$35.00

$35.00

$35.00

$35.00

$35.00

$35.00

$35.00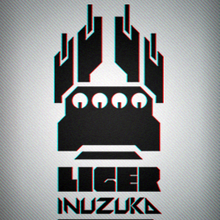 Liger Inuzuka
Liger Inuzuka is also known as The Liger.


Please do not hesitate to send photos of your print or product to us when it arrives! We would love to see how they look in real life! [email protected]

Our only two online galleries exist on Deviant Art and Tumblr. Our Finest works are located on Deviant Art. Casual drawings and smaller artworks can be found on our Tumblr. Be advised it also houses NSFW pieces.

Only our select best works will be available for print.

Description
Protect your phone with this slim profile case. The impact resistant hard shell covers the back and sides, while the lay-flat feature protects the front of your device by extending the bezel above the screen.
Also available as:
You may also enjoy: