Free worldwide shipping on orders over 25 USD now through Friday!
From The Artist
A soft, renaissance inspired painting depicting our Final Fantasy 14 character in a leisurely position, created with a restricted sand/ash color palette. A Miqote is a race with cat-like features including ears and tails.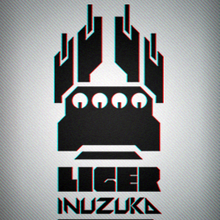 Liger Inuzuka
Liger Inuzuka is also known as The Liger.


Please do not hesitate to send photos of your print or product to us when it arrives! We would love to see how they look in real life! [email protected]

Our only two online galleries exist on Deviant Art and Tumblr. Our Finest works are located on Deviant Art. Casual drawings and smaller artworks can be found on our Tumblr. Be advised it also houses NSFW pieces.

Only our select best works will be available for print.

Description
Gallery-quality canvas prints on a smooth white archival canvas. Each canvas is hand cut and wrapped, featuring a 1.5" white edge. Hanging hardware is included making your canvas ready to display.
Also available as:
You may also enjoy: