Free worldwide shipping on orders over 25 USD now through Sunday!
From The Artist
This was an 8' x 30' mural I did for Burning Man.

I was going for a vibrant biomimicry-inspired city. (If you look closely, the "flower" Is made of many little "floors.") The idea was something that different subgroups from the Burner community could resonate with. Some of them very reverent of nature/spirituality, and other ones "techno/futurists" - so some kind of fanciful, high tech city modeled after nature seemed to be a way to unite those two forces, done so in a really celebratory way (BM is kind of a big party in many ways, after all.) Also, the whole city is "gridded" out as a flower of life, with the elevated transportation also mirroring the same layout.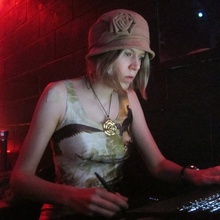 Kirsten Zirngibl
I am a freelance illustrator and concept artist, specializing in science fiction and surreal scenes/structures.
Description
This is a gallery-quality giclée art print on 100% cotton rag archival paper, printed with archival inks. Each art print is listed by sheet size and features a minimum one-inch border.
Tags
architecture
city
flower
burning man
archivita
biomimicry
Also available as:
You may also enjoy: