15% off everything, all weekend long!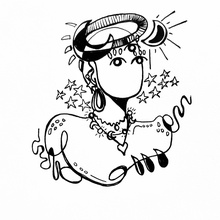 Kiara Florez
Kiara "Aris" Florez is an illustrator who works primarily in acrylics and inks to create abstract artworks. Since drawing professionally at 16 years old, her works have always strived to create stories, play with vibrant colors, and develop a unique style. After some years of studying realism, Aris has taken her works into a more semi-abstract design that is often most recognized by wavy lines and wild bold colors.
Description
This is a gallery-quality giclée art print on 100% cotton rag archival paper, printed with archival inks. Each art print is listed by sheet size and features a minimum one-inch border.
Tags
illustration
abstract
acrylic
abstract art
acrylic painting
Also available as:
You may also enjoy: