Free worldwide shipping on orders over 35 USD!
From The Artist
I was going for a fairytale feel with this map. It's another form the world of Nhyn, home of Skenara and other fun fantasy maps from me.

The map shows the region where Tibon, a young woodsman from the Far Wood, journeys through the Lands of Trolnarm as he seeks to lift a curse that has plagued his homeland for many years and gets caught up in other adventures and ultimately learns lessons from the Sea, Stone, and the Sky. He learns that prejudice can get you killed if you're unwilling to see things in a new light [Trolls aren't always what you think they are] and 'good people' can still be bad. Everything is not always what it appears to be. ;)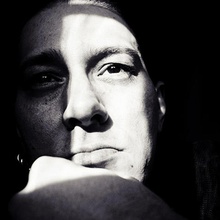 John Stevenson
Mapmaker, illustrator, and imaginer of worlds
Illustration and Cartography by J.Stevenson
at ImagineBetterWorlds.com

I create stories and fantastic places to go along with them. Here I am offering prints of some of those places, in the form of maps and scenes and architectural renderings.
Description
This is a gallery-quality giclée art print on 100% cotton rag archival paper, printed with archival inks. Each art print is listed by sheet size and features a minimum one-inch border.
Tags
fantasy
illustration
map
fairytale
cartography
storybook
hand drawn
fantasy map
sirinkman
john stevenson
j.edward
inkman
trolnarm
worlf of nhyn
Also available as:
You may also enjoy: