Choose Number of Cards
$5.00 / Card

$4.25 / Card

$4.00 / Card
From The Artist
From the world of Luma and the city of Haerlech, we go to the world of Nhyn and Skenara, an ancient land beyond the sea... It rests southeast from the lands of Haldeshar over the Kohl Sea.

When the peoples of Simbral first came to these lands, they found them inhabited by crude beasts and dark secretive folk who dwelt in caves and in the stony grounds. The vegetation ruled the lands in all but a few scant places.

An old and powerful people had once called this land home, but few remained. In places like Ygryn and Skar, or far to the south in Far Nyeshe, the lasy of Ylan weaved splendid magics and crafted arcane wonders in the hopes of undoing what they had done in ages past. The primeval lands grow over them, invested with strange forms and powers not of the natural world.

Thus the travelers from Simbral laid hands upon the land, to claim it and tame it to their purposes. Over many centuries it would seem they had succeeded. But forces once unleashed upon the TuAl, the wild woods, do not sleep. They creep, slow and steady, caring little of time and the ages of men.

Generation after generation, the peoples of Skenara face the insidious crawl of the skagrafol and all the dark menace they bring. Great swathes of woodlands must often be burned to the ground to ensure that the blight does not spread.

Long ago the cities of Kida and Sekiz were lost to the dark fingers within the Zurinal. The blight threatens to spread even unto the very lands of Bhale.

Some folk believe that hope will come from Yleshe or Ylande. Others believe that the secrets lie hidden in some dusty ruin long since abandoned by the Ylan.

Others believe that a new power rises deep in Volanus, awakening fire and stone to roll against the the green plague; one day to return things to their natural order.

But an ancient thing sits north of Ragrinal who knows that none of these things are true. It waits, as it has for ages, to break the bones of mortal men and crumble their stone cities to rubble and dust under the thorny touch of skeck.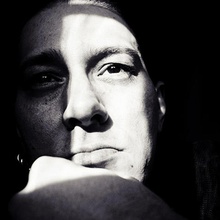 John Stevenson
Mapmaker, illustrator, and imaginer of worlds
Illustration and Cartography by J.Stevenson
at ImagineBetterWorlds.com

I create stories and fantastic places to go along with them. Here I am offering prints of some of those places, in the form of maps and scenes and architectural renderings.
Description
Share your favorite art on soft textured natural white stationery cards, archival-rated with beautiful color reproduction. Each folded card includes a natural white envelope perfect for mailing. Card dimensions are approximately 5.5" x 7.5".
Tags
fantasy
illustration
map
cartography
rpg
hand drawn
fantasy map
sirinkman
role playing
world of nhyn
john stevenson
j.edward
inkman