Free worldwide shipping on orders over 35 USD!
$15.00

$20.00

$40.00

$80.00
From The Artist
This started life a long time ago as a sketch and sat there for a number of years. I fiddled with it a bit over some years but didn't really do much. Then at the end of 2015, I bought some new fonts and wanted to play with them.

So I made some quick thing with that old map and put some sample text over it. The thing was, my sample text was saying something about making your map something special... and well, the map I was using wasn't really. So I set out to make it special. Then it got out of hand and this is what it turned into. ;)
https://www.patreon.com/imaginebetterworlds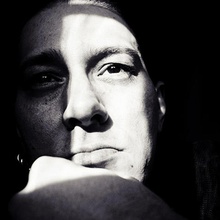 John Stevenson
Mapmaker, illustrator, and imaginer of worlds
Illustration and Cartography by J.Stevenson
at ImagineBetterWorlds.com

I create stories and fantastic places to go along with them. Here I am offering prints of some of those places, in the form of maps and scenes and architectural renderings.
Description
This is a gallery-quality giclée art print on 100% cotton rag archival paper, printed with archival inks. Each art print is listed by sheet size and features a minimum one-inch border.
Tags
landscape
map
cartography
terrain
sirinkman
mapmaker
john stevenson
j.edward
region
qaliste
top down
Also available as:
You may also enjoy: