Free worldwide shipping on orders over 35 USD!
$15.00

$20.00

$40.00

$80.00
From The Artist
This was my map for the July 2018 challenge, Son of Fantasy Random Generator. As I say, I love this challenge. The first one led to Harlasea, so it is a favorite for me.
I love those random prompts.

This time I went with this prompt...
"Irioriand, an artifical world of winding stone labyrinths filled with the sound of machinery. The world is populated by living spells and dweomers."

The wip thread is here - https://www.cartographersguild.com/showthread.php?t=41888 with some little sketches and concepts thrown in there. I had a lot of fun with this and it led to some story creation ideas. Read more about it on DeviantArt - https://www.deviantart.com/sirinkman/art/Iri-Oriand-Land-of-living-Magic-758121206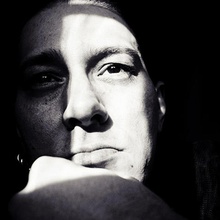 John Stevenson
Mapmaker, illustrator, and imaginer of worlds
Illustration and Cartography by J.Stevenson
at ImagineBetterWorlds.com

I create stories and fantastic places to go along with them. Here I am offering prints of some of those places, in the form of maps and scenes and architectural renderings.
Description
This is a gallery-quality giclée art print on 100% cotton rag archival paper, printed with archival inks. Each art print is listed by sheet size and features a minimum one-inch border.
Tags
fantasy
illustration
map
cartography
rpg
hand drawn
fantasy map
roleplaying
sirinkman
john stevenson
j.edward
inkman
Also available as:
You may also enjoy: