Free worldwide shipping on orders over 35 USD!
From The Artist
The first map I made form the world of Nhyn. It was a fun start to a world full of an interesting variety of maps, like Skenara and Trolnarm. You can read a bit more about it on the Caretographers Guild site - https://www.cartographersguild.com/showthread.php?t=35472 as well as see the full range of world fo Nhyn stuff over on Deviant art - https://www.deviantart.com/sirinkman/gallery/62466712/The-World-of-Nhyn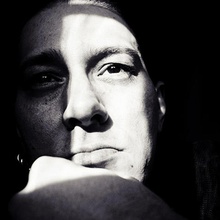 John Stevenson
Mapmaker, illustrator, and imaginer of worlds
Illustration and Cartography by J.Stevenson
at ImagineBetterWorlds.com

I create stories and fantastic places to go along with them. Here I am offering prints of some of those places, in the form of maps and scenes and architectural renderings.
Description
This is a gallery-quality giclée art print on 100% cotton rag archival paper, printed with archival inks. Each art print is listed by sheet size and features a minimum one-inch border.
Tags
fantasy
illustration
map
fairytale
cartography
storybook
hand drawn
fantasy map
sirinkman
world of nhyn
john stevenson
j.edward
inkman
haldeshar
Also available as:
You may also enjoy: