Free worldwide shipping on orders over 35 USD now through March 31!
From The Artist
The dragon compass of Hattam Reyes, a character from a cartographers guild map from 2017. Hattam-Reyes was the scrivener of the ancients who lived in the location where Guildcity was later built.

You can read all about that map here - https://www.cartographersguild.com/showthread.php?t=38775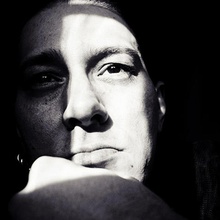 John Stevenson
Mapmaker, illustrator, and imaginer of worlds
Illustration and Cartography by J.Stevenson
at ImagineBetterWorlds.com

I create stories and fantastic places to go along with them. Here I am offering prints of some of those places, in the form of maps and scenes and architectural renderings.
Description
This is a gallery-quality giclée art print on 100% cotton rag archival paper, printed with archival inks. Each art print is listed by sheet size and features a minimum one-inch border.
Tags
fantasy
dragon
map
cartography
hand drawn
john stevenson
sirinkman
mapmaker
j.edward
campass
Also available as:
You may also enjoy: