Free worldwide shipping on orders over 35 USD!
From The Artist
The 3rd installment of the Broken Wolf Series. Here we depict a dichotomy between the roughness of the wolf and the softness of the Chrysanthemum flower, both symbols of longevity and rejuvenation, forming one complete soul.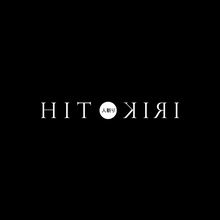 Hitokiri Collective
Hitokiri Collectives showcases art pieces created for fashion as well as for gallery display. This curated gallery gathers staple designs that have resonated with the artist in the most profound ways.

Created with the purpose to teach a new way of living by elevating the conscious level of humanity. HITOKIRI (Man Slayer) is a completely new kind of fashion brand; It is in fact, the first one of its kind, called "Higher-Level Consciousness Brand".

A huge portion of this brand has been inspired by the teachings of masters such as Thich Nhat Hanh and Dr. Wayne ...
Description
This is a gallery-quality giclée art print on 100% cotton rag archival paper, printed with archival inks. Each art print is listed by sheet size and features a minimum one-inch border.
Tags
culture
art
street
illustrator
japanese
canvas
frame
artists
Also available as:
You may also enjoy: