Free worldwide shipping on orders over 35 USD!
From The Artist
Westcoast – Digital mixed media emotive beach scene portrait created from a photo from the one-and-only Jessica Truscott.

Westcoast © Galen Valle. All rights reserved.

You can find 'Eastcoast', the other print in this set, here: http://www.inprnt.com/gallery/galenvalle/eastcoast/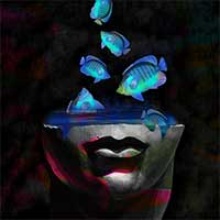 Galen Valle
Digital mixed media artist. Notorious genre-jumper.

I'm an artist specializing (mostly) in digital mixed media, digital paintings, illustrations, and photo manipulations. My influence is mostly early to mid 20th century modern art. I often use elements of the styles of that period to create contemporary art using present-day subject matter and media. The goal is to to build bridges between past and present art styles and evoke moods and feelings that are relevant to life today – but that also don't forget the past.

All artwork is copyright ©2019 Galen Valle. All rights reserved.

Description
Gallery-quality canvas prints on a smooth white archival canvas. Each canvas is hand cut and wrapped, featuring a 1.5" white edge. Hanging hardware is included making your canvas ready to display.
Tags
portrait
girl
woman
abstract
ocean
sea
beach
coast
abstract wall art
abstract print
waves
solitude
galen valle
Also available as:
You may also enjoy: