Free worldwide shipping on orders over 35 USD now through Nov. 1!
From The Artist
2016 Biology Calendar - Great Migrations

For some a big journey is leaving a hometown, for others it's flying across the globe. The tiny monarch butterfly that fits easily in the palm of a hand makes a 3,000 mile journey every year. Across our various adventures in this year to come, get inspired by some of the great migrations of the natural world.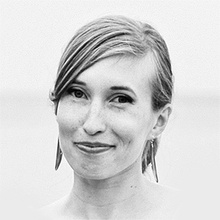 Emma Mallinen
I'm Emma, I'm an artist from Finland and I'm currently working as an art director in Berlin, Germany.
Description
This is a gallery-quality giclée art print on 100% cotton rag archival paper, printed with archival inks. Each art print is listed by sheet size and features a minimum one-inch border.
Tags
fish
nature
birds
illustration
digital art
digital illustration
butterfly
animals
science
ecology
calendar
biology
Also available as:
You may also enjoy: