Free worldwide shipping on orders over 25 USD now through Sunday!
Pick A Phone Model
$35.00

$35.00

$35.00

$35.00

$35.00

$35.00

$35.00

$35.00

$35.00

$35.00

$35.00

$35.00

$35.00

$35.00

$35.00
From The Artist
I asked friends to inspire me to create digital collages by offering me a basic idea for a visual story, a single word, or a link to a large public domain image that I could work with. These are the results.

The idea: "Cat Secrets Exposed"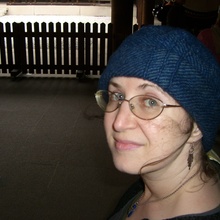 Crowgirl
I am an artist, crafter and professional creative/weird person, with degrees in anthropology and graphic design.

My work is strongly influenced by my love of history, historic cultures, whimsy, Victorians and neo-Victorians, nature, craft, hobbits, and adventure.

In particular, I love collage, watercolor and blending illustration with photography to hint at visual storytelling.

Most of my recent work can be seen on my Tumblr, including a series of animated gifs that are done just for fun and pleasure. Please check it out!

Description
Protect your phone with this slim profile case. The impact resistant hard shell covers the back and sides, while the lay-flat feature protects the front of your device by extending the bezel above the screen.
Tags
cats
birds
collage
vintage
mixed media
steampunk
Also available as:
You may also enjoy: