Free worldwide shipping on orders over 25 USD now through Sunday!
From The Artist
This is one of the many Pokemon Superhero crossover illustrations. Check out the others and if there's one you'd maybe like to see please send me a message! I have a couple more ideas :)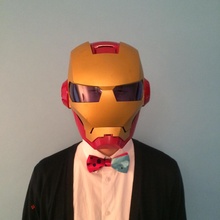 Creees Hyunsung Lee
Hi! my name is Hyunsung Lee, but people call me Creees or Creeeeeeeeeeeeeeeeeeeees~

I studied Cartooning at School of Visual Arts and graduated in 2015. Now I am working on a couple projects producing comics and illustrations.
I love drawing superheroes and anything game or cartoon related. I hope to one day create an original story that will be published and also work for the big two! (Marvel and DC Comics)

I hope you enjoy my artwork and if you have any questions please feel free to contact me through any of my pages!

Thank you!
Description
Gallery-quality canvas prints on a smooth white archival canvas. Each canvas is hand cut and wrapped, featuring a 1.5" white edge. Hanging hardware is included making your canvas ready to display.
Also available as:
You may also enjoy: