15% off everything, all weekend long!
Azur Lane - HMS Belfast by CGlas
From The Artist
All dem waifu ships, yo.
dA: CGlas.deviantart.com
Twitch: https://www.twitch.tv/cglas
IG: @cglasdesign
Twitter: @glolas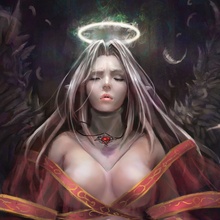 CGlas
Freelance Illustrator , Concept artist from Singapore

Artsite: cglas.deviantart,com
Contact me at: [email protected]


Description
This is a gallery-quality giclée art print on 100% cotton rag archival paper, printed with archival inks. Each art print is listed by sheet size and features a minimum one-inch border.
Tags
print
painting
game
anime
manga
waifu
azur lane
mobile game
belfast
Also available as:
You may also enjoy: