Free worldwide shipping on orders over 35 USD!
From The Artist
An ancient castle built at the pinnacle of the Mezal mountain range. Named for the sea-born hurricanes that tend to break against the cliff sides, Stormhaunt represents an important strategic position on the east coast of Diorda. It is positioned to hold the Southern Gate, a mountain pass that dominates trade between the north and south.

Currently, the surrounding lands and castle are under siege by the invading Varseen forces. They hope to break the stronghold by mid-summer, only time will tell if the North will rally to defend their southern brethren at the Gate.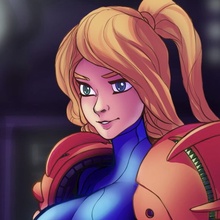 Austin Hartell
I'm an independent illustrator from Chicago, who's passionate about character design and writing! I hope you enjoy my work, and I'm glad to be part of this wonderful community!
Description
This is a gallery-quality giclée art print on 100% cotton rag archival paper, printed with archival inks. Each art print is listed by sheet size and features a minimum one-inch border.
Tags
fantasy
knight
castle
concept
landscape
concept art
city
mountain
tower
Also available as:
You may also enjoy: