Free worldwide shipping on orders over 35 USD!
Choose Number of Cards
$5.00 / Card

$4.25 / Card

$4.00 / Card
From The Artist
This one is for crow lovers! Who knows? It could be the familiar of some crazy potion master ;)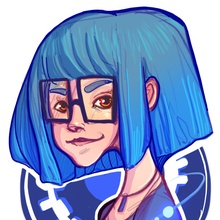 Ashenwave
I am an illustrator based in Spain. Creator of colorful, whimsical illustrations and characters.
Description
Share your favorite art on soft textured natural white stationery cards, archival-rated with beautiful color reproduction. Each folded card includes a natural white envelope perfect for mailing. Card dimensions are approximately 5.5" x 7.5".
Tags
fantasy
birds
illustration
conceptual
colorful
wizards
animals
whimsical
magical
crow
witchcraft
vibrant
raven
potions
crows
ravens
halloween
witches
spirit animal
familiar
elixir
corvids
corvus
potion master
Also available as:
You may also enjoy: