Free worldwide shipping on orders over 35 USD!
Garden Birds (Christmas Series 2018) by Aldermoth
From The Artist
Each in watercolour and coloured pencil, December 2018.
A selection of sweet birds one might know from one's english garden! Each original went to a family member in the form of a christmas card. Lots of love!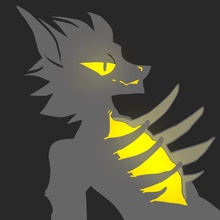 Aldermoth
Hello! Please call me Alder.
I am an illustrator of mixed European citizenship, specialising both in traditional and digital artwork. Typical subjects of mine include landscapes, anthropomorphic characters and interesting species.

Description
This is a gallery-quality giclée art print on 100% cotton rag archival paper, printed with archival inks. Each art print is listed by sheet size and features a minimum one-inch border.
Tags
watercolor
nature
birds
illustration
series
bird
pencil
wildlife
garden
animals
watercolour
traditional
animal
compilation
Also available as:
You may also enjoy: